About QSound Audio Technologies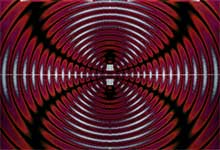 In the early 1990's, QSound Labs brought effective, practical three-dimensional (3D) audio technology to music and film production studios in the form of a ¼-tonne digital audio processing station called the QSystem. Meanwhile, video gamers enjoyed ground-breaking QSound 3D audio on Capcom™ arcade machines.

Today, QSound technology is embedded in tiny devices such as cell phones and Bluetooth™ headsets, whereas the QSound digital audio algorithm suite has grown considerably.

QSound processes lead the industry in quality, effectiveness and efficiency – quite simply, they provide the best bang for the buck. We invite you to learn more about our 3D audio, audio enhancement, audio effects and music synthesis technologies here: