About QSound Labs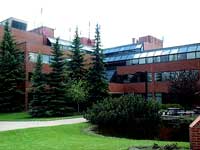 Since its inception in 1986, QSound Labs, Inc. has become a world leader in audio enhancement technology. The company has developed proprietary audio solutions that include virtual surround sound, 3D positional audio and stereo enhancement for the mobile devices, consumer electronics, PC/multimedia, and Internet markets. Our ever growing family of sonic algorithms includes active spectral enhancements, dynamic range control and wavetable synthesis in addition to the proprietary spatial processes upon which the company was founded: positional 3D audio, virtual surround sound and stereo sound stage expansion. QSound Labs' cutting-edge audio technologies create rich 3D audio environments allowing consumers to enjoy stereo surround sound from two, four and up to 7.1 speaker systems. The company's customer and partner roster includes ARM, Toshiba, Texas Instruments, Sony VAIO, Panasonic, LG and RealNetworks among others.
The earliest commercial applications of QSound technology were within integrated sound generation circuits for Capcom arcade video games, and the multi-channel QSystem professional processor used in the production of pop music and film audio. While producer-side applications continue to be exploited today, current emphasis is squarely on consumer-side implementations. However and wherever listeners enjoy electronically-produced sound – be it via .mp3, CD, DVD, radio, TV or internet broadcast; through earbuds, headphones, stereo or multi-speaker surround systems – QSound technology adds value.
Delivered primarily in the form of software libraries or design guides, QSound I.P. is licensed to manufacturers of mobile devices, PC/multimedia equipment and consumer electronics, as well as to suppliers of integrated circuits and middleware. QSound algorithms may also be packaged as software plug-ins or self-contained end-user software for internet download and application.
Today, this patented audio technology is used to enhance a wide variety of consumer electronics products, mobile devices, PC/multimedia devices, CDs, DVDs, video games, movies, television programs, streaming Internet audio, MP3s and more.