Spotlight Feature
QVoice™ - Speak clearly everywhere with Inmarsat

Users of the Inmarsat IsatPhone Pro global mobile satellite telephone will experience clear voice quality, thanks in part to custom QVoiceT Voice EQ and Multi-Band Compression provided by QSound Labs, Inc.
The hallmark of QSound Labs audio processing is the combination of high sonic impact with low resource requirements. Nowhere is this more important than in mobile devices, where every byte of memory, and every processor cycle, impacts both materials cost in manufacture, and battery life in the field.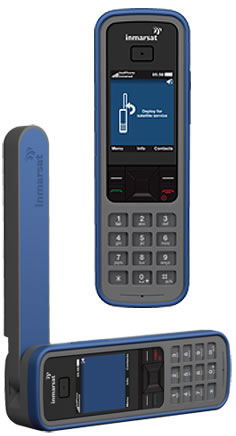 As important as the creation of an effective algorithm may be, effectiveness alone isn't enough. The design of the algorithm must be inherently efficient, and its supplier must be prepared to hand optimize code for peak performance on a given hardware platform.
QSound Labs has the commitment, the skills and the experience to make it happen. Given an extremely stringent set of performance requirements and challenging resource budget by Inmarsat technology partner Sasken Communications Technologies, QSound Labs came through with a winning solution. IsatPhone Pro users will have the QVoice advantage working for them on each and every call.