Spotlight Feature
LG Launches New LG Shine 'Titanium Black' Mobile Phone

Building on the "phenomenal success" of the first LG Shine handset released earlier this year, LG Electronics recently launched the new LG Shine 'Titanium Black' mobile phone.1 With sales of the Shine model reaching over 2.5 million units worldwide, the stylish, futuristic fashion favorite is now available in a chic, dark metallic grey through major retailers in several European countries. The new model will be sold alongside the mirror-screened brushed metal original, offering customers a choice of sophisticated looking finishes.
The LG Shine 'Titanium Black' features the same technical specifications as the LG Shine KE970, integrating elegant design with high-tech functionality. It comes with a 240 x 320 pixel display in 262,00 colors, a 2-megapixel camera with Schneider Kreuznach lens, a slot for MicroSD card memory expansion and a comprehensive, multiformat music player.
The Titanium Black Shine also features polyphonic ringtones enhanced by QSound Labs' microQ portable digital audio engine. QSound's leading edge microQ® audio engine continues to gain recognition worldwide as the software audio engine of choice for many of the world's leading mobile device manufacturers.
The new LG Shine model is a quad-band GPRS mobile and is currently available in the UK, France, Netherlands and Austria. LG expects that the Titanium Black Shine will further boost its presence in the mobile market and take the LG Shine to "wider audiences and those who favour new trends, ensuring it remains this year's iconic handset."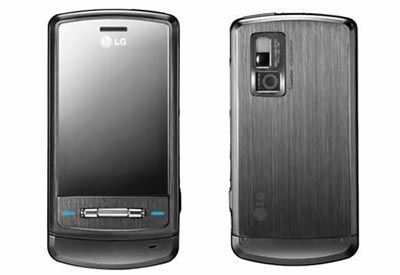 1 LG Press Release July 12, 2007