Spotlight Feature
QSound and Sony Vaio

Sony's QSound-enhanced SonicStage Mastering Studio™ ("SSMS") software is bundled on all VAIO personal computers. SSMS is an application that lets you record songs from analog records or cassette tapes into your computer, and output them to CD-R or CD-RW discs or audio files. This audio processing tool dramatically improves the audio quality for VAIO® users when recording analog source music to PCs and writing to audio CDs with very high quality sound. QSound extends the audio processing capabilities of the SSMS software by allowing it to handle playback from all media players on the PC platform.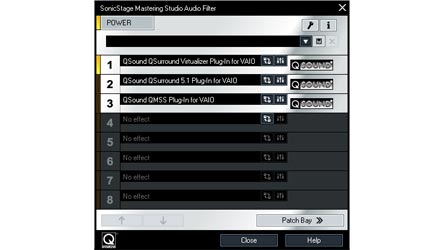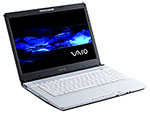 Sony VAIO FE Dual Core Notebook Series
The VAIO FE is Sony's new notebook that can be configured with the new Intel Core Duo (dual core) processor. It's a high performance mobile media center PC with a 15.4-inch widescreen display with XBRITE HiColor LCD technology to ensure that multimedia playback is rich and vibrant. Sony's advanced display technology delivers extraordinary color purity and saturation, even in bright daylight. Sound Reality technology, Sony's advanced audio integration, adds the aural component to a superb movie-viewing experience. Microsoft Windows XP Media Center Edition 2005 offers intelligent and seamless control of entertainment content from a single, easy-to-use interface.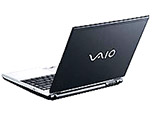 Sony VAIO SZ Dual Core Notebook Series
The VAIO SZ Series 13.3" widescreen notebook features advanced security features, powerful performance and a sleek design. In its quest to put more power into a small package, Sony is raising the bar once again with its new VAIO SZ series notebooks. Using the latest mobile technology from Intel, the diminutive SZ notebook and even thinner SZ Premium model deliver feature-rich computing at top speed with remarkably low power consumption, helping savvy travelers work faster and play longer. Sony will offer an SZ Premium series that will pack the punch of the SZ model into a slimmer carbon fiber-clad casing.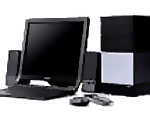 Sony VAIO RC Series
Following up on the successful RA and RB series, the RC series takes technology and style cues from each. The VAIO VGC-RC110G, is a high-end Media Center PC that uses the same quiet cooling technology and dual-core Pentium D processor. The RC110G is a very-well equipped Media Center PC for people who are moderately familiar with photo or video editing. It may even appeal to old pros looking for a system with additional storage options. The RC110G is a black and chrome tower and has a large CPU heat sink making the system whisper-quiet. Smooth doors hide easily accessible front panel connectors, keeping the RC110G clean-looking on the outside. If you're looking for a Media Center that is nicely designed, capable of handling video and photo editing without slowdowns, and has enough storage space to please even the most unrelenting video pack rat, the Sony VAIO VGC-RC110G is a good find.