Spotlight Feature
New Devices with Microsoft Windows Mobile 6 and microQ®

New mobile phones with QSound Labs' microQ® digital audio engine running on Microsoft's WinMob 6 operating systems will hit the market later this year (2007). Two prime examples of this are the E72 and T80 mobile phones from BenQ. The phones are expected to be available to consumers in Q3 and Q4 of 2007 respectively. Mobile phone designers and manufacturers using the Microsoft WinMob 6 operating system that require advanced audio performance for ringtones, music, video, mobile TV, movies and more can look to QSound's microQ and QSurround Mobile.
According to Information Week1, Windows Mobile licensees accounted for nearly 3.2 million shipments of the 5.1 million personal digital devices sold in the first quarter of 2007, soaring to 64%, a significant achievement since WinMobile 6 was not available until the second quarter of the year. As well, www.windowsfordevices.com2 predicts that 100 million smart phones will ship in 2008, although Gartner Group expects that this level may be attained this year, and Windows Mobile 6 based devices are expected to capture 15 to 20 percent of this market share or an estimated 20 million units.
The stylish BenQ E72 and T80 mobile phones are running WinMob 6 with Texas Instruments OMAP 1030 260 Mhz processor and have a rich set of features and capabilities including Triband GSM, WiFi with VoIP function, MP3, Bluetooth and more.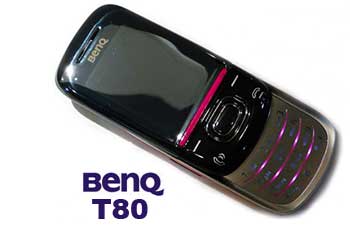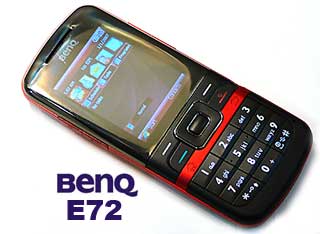 1 http://www.informationweek.com/research/showArticle.jhtml?articleID=199702360
2 http://www.windowsfordevices.com/news/NS8935335990.html